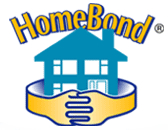 Our Work


7 Images

14 Images

15 Images

5 Images

4 Images

10 Images

4 Images

9 Images

23 Images
As you will see in the gallery, we have an extensive portfolio of projects from around the city and county. Working closely with our clients, we can achieve a high quality, expertly finished job, bringing about complete customer satisfaction.

O' Regan Construction have vast experience in both long and short term projects, throughout various sectors of the construction industry. It is important for us to emphasise, that although we concentrate on the construction of new houses, we have not lost sight of other areas within the construction industry. Our experience extends to the construction of driveways, patios, garages, walls, footpaths, drainage and fencing, all of which can be viewed extensively in our 'groundworks' album.

O' Regan Construction has a strong reputation throughout Cork. We are committed to satisfying our clients, whatever their needs, so please do not hesitate to contact us, to quote for your upcoming project!