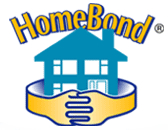 At O' Regan Construction we understand that building your new home is an exciting yet daunting project. We endeavour to take away any stress or complications from you, by ensuring that our quality and workmanship is without fault.
We guarantee expert trademen and high end quality finishes throughout the build. We never compromise on these, and carry out rigorous quality checks at all stages of the build. Only the highest quality products will be used in your new home, thus guaranteeing an energy efficient, flawless home. This said, we also work constantly with our suppliers, to ensure that you, our client, receives value for money at each stage of development.
By choosing O' Regan Construction, you are choosing a builder that will work with you, keeping you informed at all stages of construction of the progress to date. We are also renowned for working with our clients, arranging meetings and updates at times that suit you, knowing that in this climate, the hours of '9 to 5' are usually a very busy time for families and so the evenings and weekends are often more suitable to discuss the project.